Well it was always going to happen, the EU warned Google time after time and today the clock ran out and they have been fined a record amount for restrictions of trade.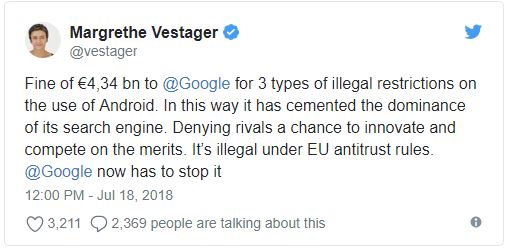 The EU commission also slapped Google with a 90 day cease and desist notice or face further fines.
They can't say they weren't warned, but I'm sure they will fight this.