It seems that Google are again testing a new look page payout, and not everyone likes it.  The look to me appears pretty Bingy (is that a word?) Google have alread pinched some Binginess (there I go with that word again) when they added the page preview a month or two ago. but is seems that the Google Bods have listened to the masses who have complained about it gewtting too cluttered. Here are some images posted by techcrunch recently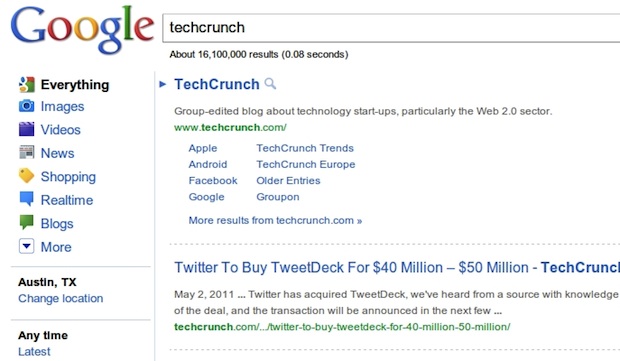 As you can see, if a site has sitelinks it is really and I mean REALLY dominant, I think that sitelinks will now become a real click catcher, if this is what Google roll out.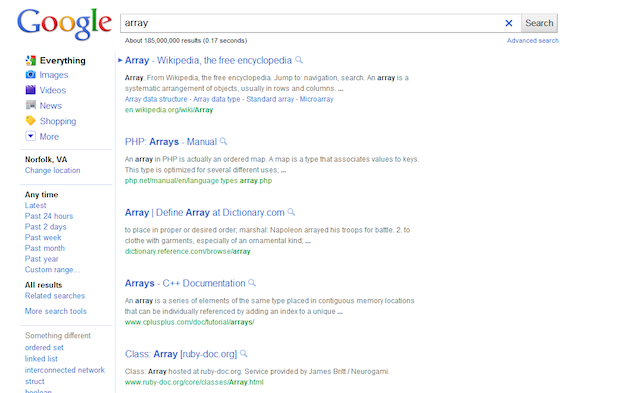 Compare the above to the current layout and formatting as seen below, and you can see just how much cleaner and usable the new layout is. Will it work? Will it be the final layout and formatting? Only tests will tell, and Google appear to be testing this currently.